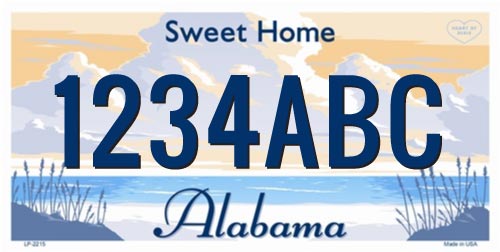 Effective August 4, residents of Clay will be able to renew their motor vehicle tags at the City Hall based on a new State law (Act 2014-007) which allows residents of Jefferson County to renew their tags in the city where they live.
According to the new law, you must be a resident of Clay and the vehicle you are renewing must already be registered in Alabama in the name of the current owner. Newly-acquired vehicles which are being transferred to or registered to the new owner for the first time will still require going in person to the Jefferson County courthouse.
To help defray the cost of providing this service, a $5 city issuance fee will be charged for each renewal.
Residents will be able to renew their tags in person by coming to the City Hall during normal business hours (Monday through Friday between 8 am and 4:00 pm) or they can renew online at ALTagRenewals.com. In the coming months, Clay will also provide a mobile-friendly version of this site for customers who wish to renew their tags using their smartphone.
To expedite the renewal process, it is recommended that customers have either the previous year renewal receipt or current year Jefferson County renewal notice with them.
For additional convenience, customers may go online now and pre-register to receive a courtesy email reminder notice. For those who pre-register, on their renewal month, they will receive an email reminder with a link to the online renewal website. There will be an additional $2 mail fee to help cover the cost of postage.
For additional information and answers to Frequently Asked Questions, visit www.ALTagRenewals.com today.